Linear Actuator with Moving Magnet and Air Bearing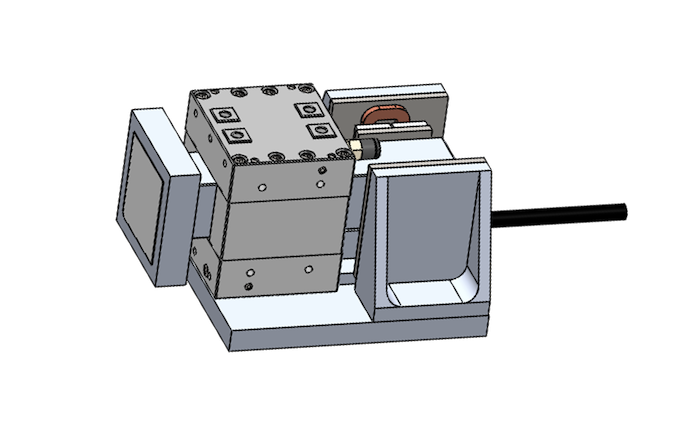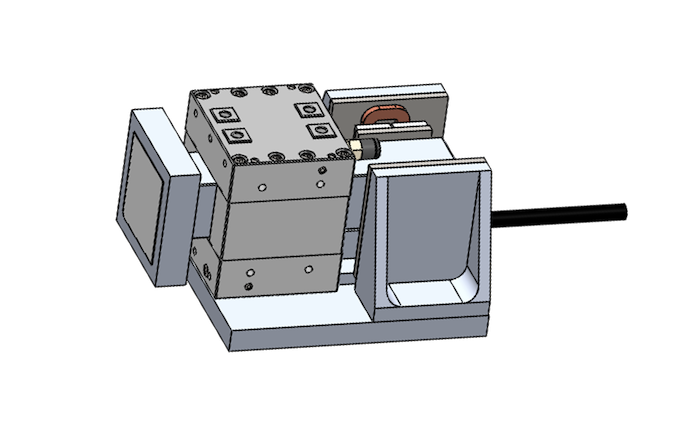 Many optics and photonics applications require linear limited travel fine motion with high precision. Redirecting laser beams requires near perfect travel without any runout in X and Y directions while travelling in the Z direction. This precision stage uses moving magnet linear motor technology to apply force in the Z direction. When coupled to a linear absolute encoder positioning and precision can be realized in the nanometer resolution range.  The Air Bearing helps to stabilize the motion and eliminate nearly all unwanted travel in X and Y.
linear Actuator Specifications
Precision movement, smooth motion, high resolution, and long life are all critical outputs of this system.
Specifications
High Torque/Weight
6 Newtons/amp force constant from two wire limited travel linear motor.
Precision Movement
Linear motion in Z with X and Y runout less than 1 micron.
Accuracy
1 micron accuracy depending on the travel and encoder scale chosen.
Voltage options
24-48 volt standard operation.
Optional motor windings
Adjust the internal force to match the driver current, voltage and speed required.
Package Size
75mm X 75mm X 75mm overall package size. Optional holder for mirror/optics insert.
Customization
Sierramotion is willing and interesting in customizing this assembly to meet mechanical, electrical, and control needs.
Wide speed range at output
100 mm/sec output speeds, depending on the resolution chosen and voltage available.
Discuss your actuator requirements with an engineer
today
.