Sierramotion launches new size options for SMRT-2000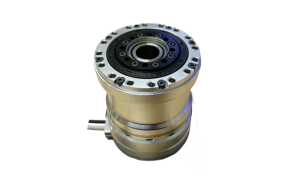 Sierramotion has expanded its SMRT-2000 Series of robot joints with new 75mm and 97mm variants. SMRT-2000 is a highly integrated package with precision backlash gear, servo torque motor, and absolute encoder. The system is highly efficient in torque production and offers 45NM/Kg of torque output, ideal for robotics and collaborative robotics applications.
Automation and robotics are seeing new growth due to global socio-economic conditions. The key to performance, reliability and operation of any robot comes down to software/control and motorized joint operation. Gone are the days of buying off the shelf parts and bolting them together, it is too easy to do, and doesn't offer differentiation and unique capabilities. A highly integrated solution improves performance, reliability and offers smaller packaging and lower weight.
Sierramotion, located in Loomis, CA is helping OEM customers pave new paths to differentiation and success by engineering solutions to today's problems involving motorized electrified technology. The company has a long history and experience solving unique problems and bringing new motor technologies coupled to precision mechanical systems to the market place. Let Sierramotion be an extension to your engineering team by designing, prototyping and producing your unique solution.